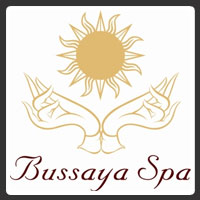 Bussaya Spa
Chiangmai
Overview
Leisure time at The Chiangmai Plaza is something special. Laze by the pool, workout at the Fitness centre, relax at Bussaya spa, book a tour of Chiangmai and its environs at Travel Desk, or simple browse amongst the shops in hotel shopping arcade. With our warmest regard and unique Thai hospitality, we are pleases to welcome you to Bussaya Spa where you can truly experience Lanna Thai sensation in the tranquil relaxed atmophere.
Spa Type:
Hotel and Resort Spa
Spa Menu:
Promotions:
spa will offer a special 20% discount for A La Carte menu and 15% discount for Spa Package. Conditions - This special discount rate is not associated with other promotions. - This special discount is valid until 31st December 2008 - Advance reservation is required. Kindly contact the spa manager or staffs of each branch for more information.
Contact Us:
Address:
92 Sridonchai Road Chiangmai 50100 Thailand
Tel:
053-903-161-80 ext:
Tel:
ext:
Tel:
ext:
Fax:
053-279-457
Email:
reservation@cnxplaza.com
URL:
http://www.cnxplaza.com
Business Hours:
-
Situated in:
Chiang Mai Plaza Hotel
Popular spots:
Minimum price:
From: THB