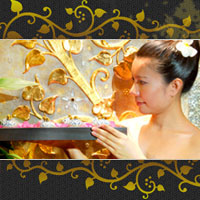 Sukko Spa-Grand Pacific Sovereign Resort and Spa
Petchaburi
Overview
Sukko treatments are based on the ancient Thai medical theory. Traditional massages, heat therapies and authentic herbs are used to bring the physical conditions and spirit back to a state of balance.

Herbal recipes and procedures handed down through generations ensure Sukko spa cares are free of petrochemicals, synthetic perfumes or colors, complement the spa's concept and suit individual needs and preferences

Sukko Spa provides a varieties of 40 spa packages from 2 hours to 4 hours which have been carefully prepared by Sukko's certified Thai Herbalist. Each package has a specific purpose which can be selected according to each individual's life style.
Spa Type:
Hotel and Resort Spa
Spa Menu:
Spa Activities:


Wellness Program


Massage:


Sukko Thai Ayuravedic Body Massage
Thai Massage
Nuad Thai Boran
Foot Massage
Energetic Hot Herb Traditinal Body Massage
Gaya and Prana Hot Herb Traditinal Body Massage
Amata Hot Herb Traditinal Body Massage
Treatment:


Facial Treatments
- Facial Standard Treatment
- Facial Exclusive Treatment
- Facial Spa Standard Treatment
- Facial Spa Exclusive Treatment

Body Treatments
- Scrub Standard Treatment
- Scrub Bliss
- Scrub Plus Standard Treatment
- Scrub Plus Exclusive Treatment
- Body Wrap Mask Standard Treatment
- Body Wrap Mask Exclusive Treatment
- Bath Standard Treatment
- Bath Exclusive Treatment
- Aromatherapy Standard Treatment
- Aromatherapy Exclusive Treatment
- Steam
- Jacuzzi
Promotions:
Contact Us:
Address:
334/1 Ruamjit Road Cha-am Petchaburi 76120 Thailand
Tel:
032-709-899 ext:
Tel:
ext:
Tel:
ext:
Fax:
032-709-9847
Email:
branch@sukkospa.com sukko@sukkospa.com rsvncenter@sovereignresortandspa.com
URL:
http://www.sukkospa.com http://www.sovereignresortandspa.com/spa.htm
Business Hours:
-
Situated in:
Grand Pacific Sovereign Resort and Spa
Popular spots:
Minimum price:
From: THB