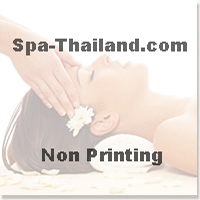 Swasana Spa
Phuket
Overview
At Impiana Phuket Cabana Resort & Spa, the premier spa resort in Phuket with our very own brand of Swasana Spa is ready to pamper you the moment you walk in with a luxurious choice of massages, healing therapies, facials, body treatments and aromatherapy.
Designed with the hectic traveller in mind, the Swasana Spa has been proven with the success of its predecessors in both Malaysia and Thailand. Rest your travel wearies here and revitalise for a greater day ahead.
The combination of pure natural ingredients, the touch of professional therapist and the relaxing paradise-like setting will ensure a pampering time of rejuvenation.
Spa Type:
Hotel and Resort Spa
Spa Menu:
Massage:


Thai massage
Body massage
Aroma massage
Back massage
Foot massage
Detoxifying massage
Neck,Head and Shoulder massage
Aromatherapy massage
Treatment:


Body treatment
Facial treatment
Body Wrap
Body Scrub
Promotions:
Contact Us:
Address:
41 Taweewong Road, Patong Beach, Phuket , 83150 Thailand
Tel:
076-340-138 ext:
Tel:
076-342-100 ext:
Tel:
ext:
Fax:
076-340-178
Email:
spaipc@impiana.com
URL:
http://www.impiana.com
Business Hours:
09.00 AM - 08.00 PM
Situated in:
Impiana Phuket Cabana Resort & Spa
Popular spots:
Minimum price:
From: 1200 THB